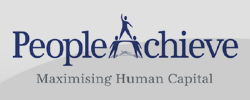 Organisations are struggling to find new ways to achieve strategic advantage in an increasingly competitive economic environment. Often, they are finding that the only sustainable source of competitive advantage is to unleash the power of their people to achieve the maximum value of their Human Capital.
Ultimately an organisation's ability to survive, grow and develop depends on its continually making the best use of its people.  With TMI we have been offering world-class training programmes for many years and will continue to offer outstanding programmes in Cyprus.
PeopleAchieve, a new company has been launched to cover areas outside TMI and also focus in the Middle East in the following seven areas where people need to excel in:
Attitude, Culture & Values
Competencies & Skills
Highest Reputation and Trust
Innovative Knowledge
Effective Relationships
Visionary Leadership & Communication
Enhanced Processes & Systems
These are sources of competitive advantage that cannot be matched by the competitors. These add value to the assets balance sheet and share-holdings and are seen as critical intangible assets.
Both PeopleAchieve and TMI Cyprus are members of the Peter Andreou Group which has 15 years experience of helping organisations, teams and people achieve their full potential. With powerful consultancy processes, training and a range of tools, we have a track record of helping clients achieve success in their choice of language whether Greek or English.
The quality of our work, unique approach and outstanding reputation attracts some of the most dynamic and ambitious organisations, to work with us.  We are proud to have leading multi-nationals throughout the Gulf region, Europe and Cyprus as our clients.
We have trained a total of over 25,000 people in over 250 in-house client organisations in 15 countries.
We combine our resources of leading edge and innovative consultancy tools with the experience of our hand-picked facilitators, coaches and trainers, to deliver to our clients practical results. Results that promote profit and balance sheet growth and solve today's real challenges. In doing so, we tap into the hidden potential and commitment of our clients human capital to achieve outstanding measurable results.
In addition to Consultancy and In-house Processes, PeopleAchieve and TMI Cyprus offer prescheduled Public/Open training programmes, in the Gulf region and Cyprus ideally suited for the development of individuals and small teams.
Why is PeopleAchieve unique?
The demands of our own clients, call for a fresh, dynamic and practical approach to training and consultancy.
Practical Business Results
Often training is either theoretical or academic and does not align itself with business strategy, nor does it deliver the practical results required.
Our carefully selected team of Professional Consultants and Trainers use their know-how and experience to ensure that everything we do is linked to Strategy and Bottom-Line Improvements.
Empathic to People's Needs
There is a growing need for trainers who can adapt themselves culturally and at the level of the needs of their participants, using local examples.We make sure that training is Emotionally Intelligent, culturally correct and that all participants understand and buy into the learning.
Outstanding Presenters, Coaches, Facilitators
Our multi-national clients search for the best business principles to work with.  They demand world-class presenters, coaches and facilitators. These highly talented and experienced professionals are a unique resource.
We therefore invest time, effort and money into recruiting, developing, and rewarding World Class Presenters, Coaches and Facilitators.
Problem Solving Approach
Businesses can be described as setting Strategic Goals, Solving Problems and Communicating to all Stake-Holders.
Our core-competence is in making Businesses work. We help organizations look at Vision and Strategic Goals, and solve problems along the implementation path. We also help them grow their Stakeholder relationships through communication.Leading-Edge Innovation & Creativity
Organizations are looking for new materials and methods to stimulate and energize their people who may be seasoned training participants.
We are constantly updating our training with innovative and creative ideas, materials, concepts and approaches that result in effective learning.
Executable Action-Planning
People need to go away and implement ideas that bring results.
We are delighted to measure the results and commit to achieving outstanding Return on Investment in Partnership with our Clients.
Profiles on PeopleAchieve presenters can be found below:
Peter Andreou
Aleen Andreou
Ahmad El Bizri
Marina Xenophontos Michaelou